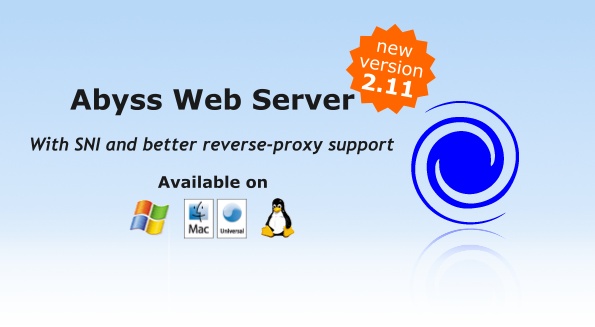 Abyss Web Server enables you to host your Web sites on your computer.
It supports secure SSL/TLS connections (HTTPS) as well as a wide range of Web technologies.
It can also run advanced PHP, Perl, Python, ASP, ASP.NET, and Ruby on Rails Web applications which can be backed by databases such as MySQL, SQLite, MS SQL Server, MS Access, or Oracle.
News and Announcements More
Dec 12, 2017

Nov 30, 2017

Oct 24, 2016

May 5, 2016

April 5, 2016

November 10, 2014
Keep in touch with us
Sign up for our low volume newsletter to get product announcements, articles and power tips.